Fire Insurance covers damaged or lost properties in the event of a fire. Usually, home insurance includes fire insurance, and it has enough coverage to cover damages caused by fire. However, houses located in areas considered as high risk to fire cannot avail of the policies under standard home insurance. As a result, homeowners will need to buy extra coverage to insure their houses.
Insurance companies first check the level of risks homeowners have. In case an insurer disregards your house as a high risk of fire, you can always look for another. Shopping for fire insurance in different insurance companies is helpful. Choose an insurance agent who can help you look for an insurance company that can offer you the best policies.
How does Fire Insurance work?
After a fire happens, you must check the extent of the damages and then file a claim.
Fix areas or material that needs to be repaired urgently. But check first if it is safe to fix them. 

Take photos of the damages ahead of time. If you bought some materials for repair, it would be best to keep them recorded.

Record the damages or any other things that will help you form the claim's basis. Get your camera or phone to take photos or videos detailing the damage from room to room if necessary.

Notify your insurance company either online or over the phone. Your insurance company will facilitate your claim and help ensure that you're compensated promptly.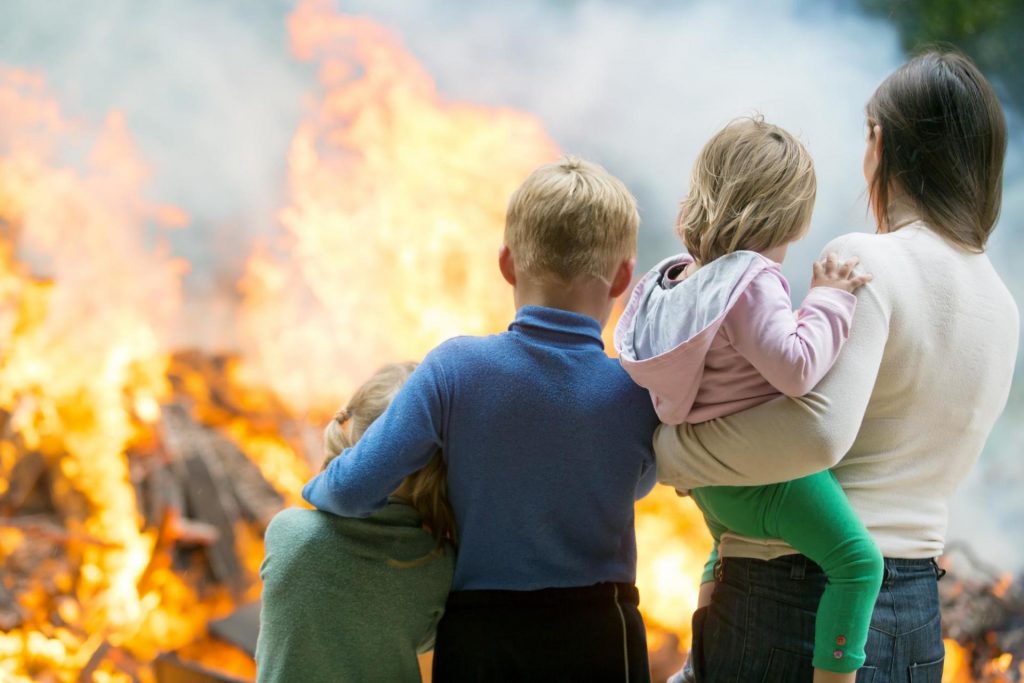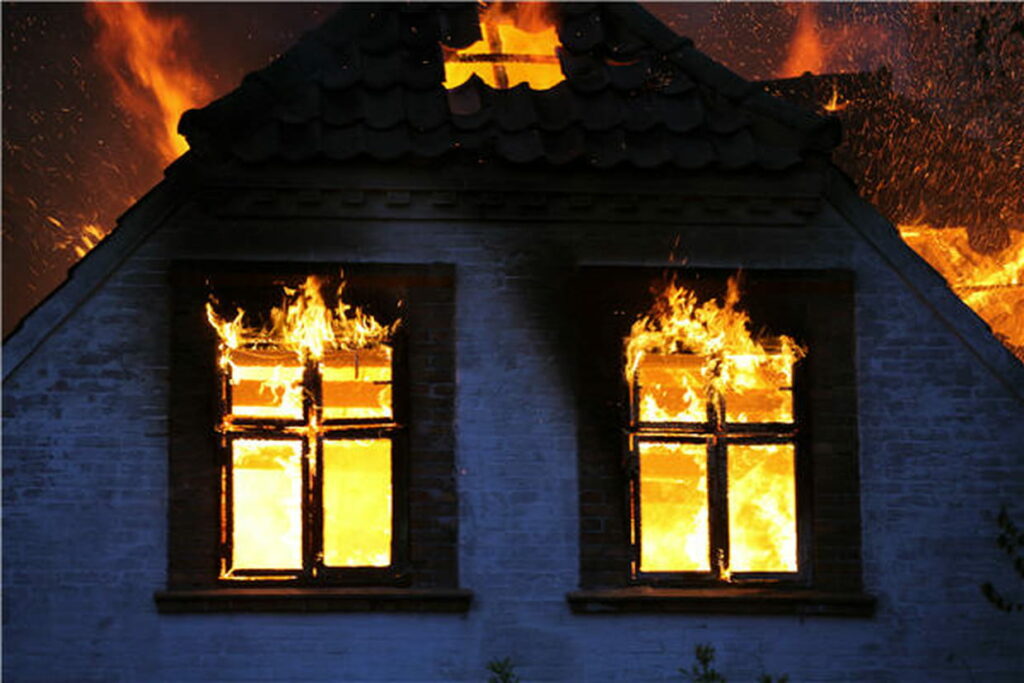 What Does Fire Insurance Not Cover?
Although fire insurance provides a lot of coverage for you, there are various perils that fire insurance excludes. Here are some of the factors that fire policy does not cover.
Loses or damages caused by war or revolution

Nuclear radiation

Volcanic eruptions and earthquakes

Damaged artworks, manuscripts, essential documents, paintings, and computer system records
Keep in mind that you are purchasing fire insurance for safety against unprecedented events. Having insurance could be one of the best decisions a person could make.
What is a Replacement Cost and Actual Cash Value?
You can choose between replacement cost and actual cash value as a payment mode for your insurance policy.
Replacement Cost coverage will pay to replace your belongings with new equivalent items. A Replacement Cost Coverage provides enough money to rebuild your home even if building costs rise. Thus, this is highly recommended by experts even though it costs higher.
Actual Cash Value coverage covers enough money for properties that depreciate quickly. Actual Cash Value estimates how much is the original price of the property. However, it also estimates the depreciated cost of the property.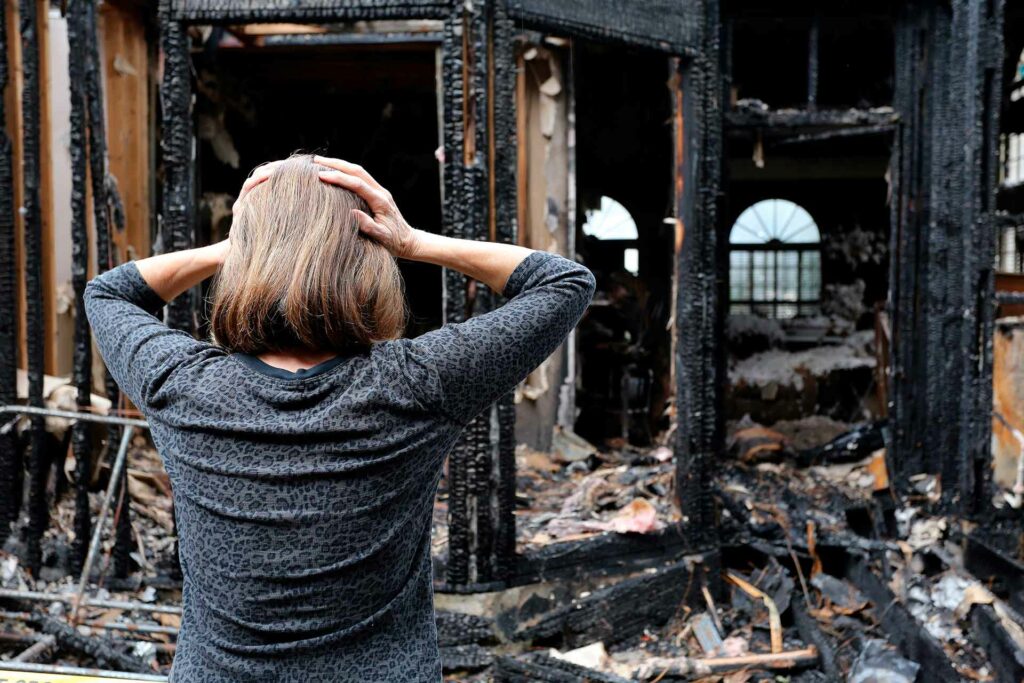 What does Fire Insurance Cover?
Electrical issues, gas explosions, and natural disasters like lighting are just a few of the examples that cause a fire. If your house is considered high risk, here is a list of the coverage you can acquire.
Our policy's dwelling coverage reimburses the costs of repairs of your home. If your home is considered inhabitable, dwelling coverage will pay for the temporary place you will stay. Aside from damaged areas caused by fire, It also covers damages caused by smoke.
Personal Property Coverage
Personal Property Coverage covers your clothes, furniture, technologies, valuables, and other things within your house. However, high-value items such as jewelry have limits on each of them.
Other Structures Coverage compensates for the repairs or replacements for the damages in stand-alone structures such as a fence or shed. It also includes coverage for swimming pools, barns, separate garages and gazebos.
Medical Payments Coverage
This type of coverage reimburses the expenses for someone injured in your home regardless of who's at fault. Medical Payments Coverage typically covers x-rays, ambulance rides, and medical treatments up until your coverage limits.
Additional Living Expense Coverage
ALE covers charges for temporary living expenses if your home becomes inhabitable due to severe damage. It provides enough funds for you to sustain your usual style of living until your dwelling is ready.
Overall, fire insurance can help you save one of the most expensive things you own, which is your house. Although it is already a part of
Homeowners' insurance policy
, houses in high-risk areas cannot acquire it. If your house is in a high-risk area, you'll need to purchase fire insurance as an additional policy.
Fire insurance gives you confidence that if a fire happens, you won't be in the turmoil of financial destruction. Having this policy is not just a lifesaver but also provides long term provision when unfortunate events occur.